Pro Submissions

Our Pro-Comedian Philosophy
At Morty's, we recognize that comedic talent is our primary product, and we value comedians in a way few other comedy clubs do. That's because Morty's Comedy Joint understands professional touring comedians are intelligent, talented people at the top of their field who deserve respect. After all, we're run by three of them - and we certainly think that about ourselves.
To this end, Morty's offers our talent a competitive pay scale, free food and drinks, and a suite at the Hyatt Place for our out of town performers.
And we will not punish comedians who work other area clubs. If you're an open-micer, an MC or a feature, working other area clubs won't affect you at all - we encourage you to get the stage time you need to get better. We only book our headliners once per year to prevent diluting their draw. So if you are a headliner and do want to perform elsewhere in the market, just know that we will have to wait a year before rebooking you.
Headliners & Features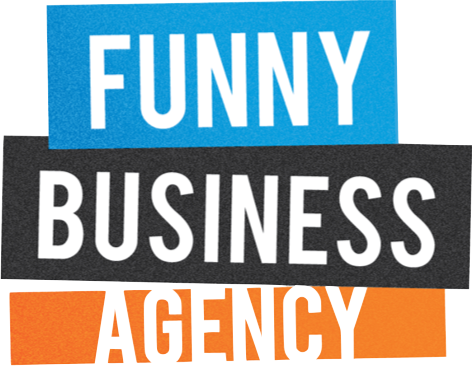 We are booked through Funny Business Agency.

If you're interested in potential bookings at our club or any of the 70+ independent clubs throughout the country that FBA works with, please email Eric Yoder at eric@funny-business.com or submit directly at www.funny-business.com/submit-your-act.

Keep in mind that not all comedians are right for our particular venues. But that doesn't mean Funny Business Agency may not have other work to offer that's more suitable to your style.


Showcases

If you're a headliner or feature, and you're interested in showcasing for us, please email Chris Bowers at bowers@mortyscomedy.com to arrange a showcase set at the club so he can evaluate you. We also encourage comedians to submit to contest or festivals that are held at our club, such as Trial by Laughter or Midwest Fest. That's a great way for us to see your standup and to get to know you. Networking and face to face interaction is a great way to get work.
Please do not waste your time and money by mailing us physical press kits, or sending us things we did not ask for.
MC Residencies / MC Paid Program
Our host program is one of the most innovative in the business. All MCs share the common goal of moving up in the comedy world - but that's really hard to do ten minutes at a time. To help, we've established MC Residencies - where the same comedian hosts weekend shows for three consecutive weeks, with the express purpose of growing strong enough to become a feature. These residencies are unpaid - think of it as comedy boot camp. These residencies are in high demand, and we don't have many of them. We reserve them for people who have proven themselves at our Wednesday Mic-Off, so sign up today.
Please note: comics that pass the residency or are already established as a performer, will be paid for hosting shows.